Our top restaurants in Croatia
Our top restaurants in Croatia
Our Restaurant Recommendations
RESTAURANTS IN DUBROVNIK
Above 5 Rooftop Restaurant
It is a charming restaurant located on the only terrace in the heart of the city surrounded by ancient walls. Experience unforgettable views and history, while enjoying exceptional Mediterranean food inspired by seasonal produce and modern gastronomy. I am careful that the prices can be high.
Address: Od Sigurate 4, Dubrovnik
Phone: +385 20 322 244
Gil's Little Bistro
Located in the center of Dubrovnik's bustling and bright Old Town, but tucked away in a small side street, this restaurant offers the perfect balance of summery atmosphere and privacy between friends and family.
Gil's Little Bistro is small in size but big in quality.
web: www.gils.hr
Address: Petilovrijenci 4, 20000 Dubrovnik, Croatia
Restaurant phone: +385 20 321 168, e-mail: office@gils.hr
RESTAURANT IN ZATON VELIKI
Restaurant Kasar
Get away from the everyday problems, rush and noise of the city, visit the Kasar tavern in Zaton Veliki. Located in a former summer residence, cultural monument of the 15th century, Kasar will offer you rest for your soul and absolute gastronomic pleasure.
Web: http://www.restaurant-kasar.hr/
Address: Na Batu, Zaton Veliki 20235, Croatia
Tel: +385 20 891 226
Mob: +385 915 406 282
RESTAURANTS ON KORCULA ISLAND
Restaurant FILIPPI
Filippi is a well-known restaurant in the port of the island of Korčula on the footbridge of Petar Kanavelić, known as Zakerjan by the local townspeople. The tables are located in this exceptionally attractive location, directly on the water and looking out over the Pelješac canal and the islands of the Korčula archipelago.
Web: http://restaurantfilippi.com/
Address: Setalište Petra Kanavelica, Korcula Town, Korcula Island
Tel: +385 20 711 690
E- mail: info@restaurantfilippi.com
Restaurant LESIC DIMITRI
Address: Setalište Petra Kanavelica, Korcula Town, Korcula Island
Tel: +385 20 6017 26
Mob: +385 91 362622
Konoba BELIN
Cozy, home-style restaurant with a relaxed atmosphere and attentive staff. The place is located in a small town on the outskirts of the city of Korcula.
Address: Zrnovo 50, Zrnovo, Korcula
Mob: +385 91 503 9258
RESTAURANTS ON VIS ISLAND
Restaurant JASTOZERA -The Lobster House
The restaurant is in a building that was built right on the water in the 19th century by a corrupt Italian customs officer (who was later arrested) to raise lobster. Not surprisingly, the menu is predominantly fish and seafood, and it certainly has a unique vibe.
Web: www.jastozera.com
Address: Gunduliceva 6, Komiza, Vis
Mob: +385 99 670 77 55
Konoba GOLUB
This is a family-run restaurant, located in a rural area, you need a transfer to get to it; the food is homey in style with local specialties prepared in a traditional way.
Address: Podselje 12, Podselje, Vis
Mob: +385 98 965 0327
Konoba pojoda
Address: Don Cvitka Marasovića 8, 21480, Vis
Tel +385 21 711 575
Restaurant PASSAROLA
Near the port, in the old town, Passarola is housed in a restored 15th-century building with an upper terrace shaded by the ancient walls of Hvar. Contemporary cuisine and a good selection of international wines served in an elegant and slightly more formal setting.
Web: www.restaurant-passarola.eu
Address: Ulica dr. Mate Milicica, Hvar, Hvar Island 21450, Croatia
Tel: +385 21 717 374
LAGANINI LOUNGE BAR & SEAFOOD RESTAURANT
Located in Vinogradisce Bay, on the south side of Palmizana Island, for the perfect lunch or dinner of fresh fish grilled by the sea.
Web: http://www.laganini-novak.com/
Address: Palmizana 33, Hvar Island 21450, Croatia
Mob: +385 91 1744 976
RESTAURANTS ON SOLTA ISLAND:
Martinis Marchi Restaurant, Maslinica
In our restaurant we serve you culinary specialties prepared naturally and with love, as well as high-quality wines.
At the Martinis-Marchi restaurant, we strive to unite the individual creativity of our chefs with traditional Dalmatian cuisine to create culinary moments for you on each visit.
http://www.martinis-marchi.com/en/restoran
Address: Put Sv. Nikole 51, 21430, Maslinica, Croatia
Tel: +385 (0) 21 718 838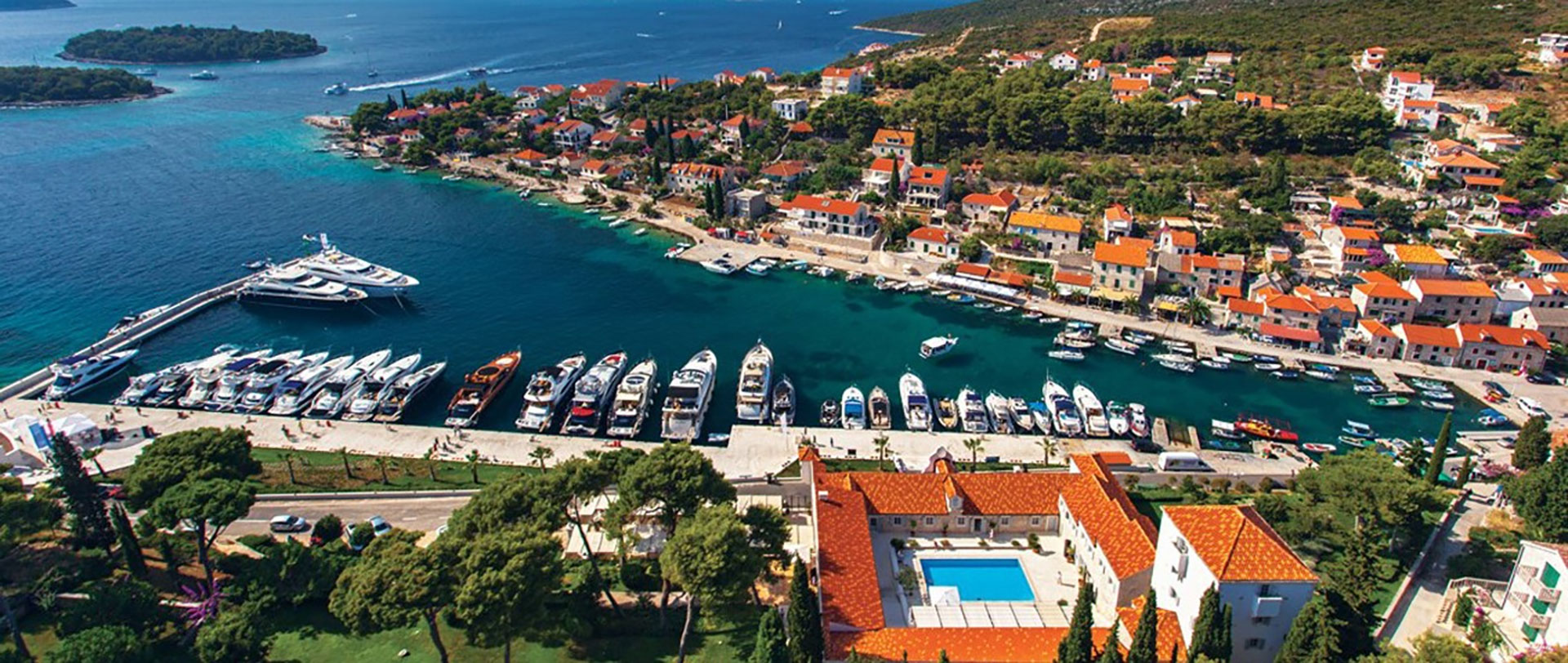 Tradition, innovation and gastronomic excellence in a unique setting from 1700 where history, passion and food come together.
web: www.zoi.hr
Address: Obala Hrvatskog Narodnog Preporoda 23, Split
tel: +385 21 637 491
RESTAURANT IN SPLIT:
Restaurant ZOI
ZOI is a place to explore a world of senses while resting comfortably on our terrace overlooking the harbor, with a glass of a different wine and a gentle summer breeze. Every day we aspire to create an unforgettable experience through our delicious fusion foods, which combine an authentic mix of rich Mediterranean cuisine with a taste of history.
Restaurant DeBelly
Address: Morpurgova poljana 2, 21000 Split
21000 Split, Croatia
tel: +385 21 553 418